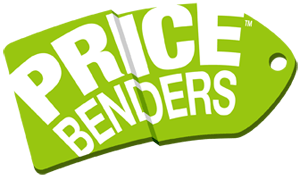 Do you know that TripleClicks has fully revamped the Pricebender's Auction platform and it is now getting better day by day?
There were time when we had to wait for the next Auction after a previous had completed but these are things of the past. With the fully revamped platform, there are literally 20 Auctions each time you visit the site.
You can even find auctions specially created for anyone who had never won before. The bidding time is also longer than usual and it depends on the number of bidders involves. The timing will "shrink" or reduced at a relatively fast paced when the bidding war starts.
After waiting for days to decide whether it is still interesting to bid for CSAs, I decided to jump into the wagon this morning and was glad that I actually won it!
Explore Pricebender if you are interested to get hold of item that might be 90% off.
Explore Pricebender if you want the excitement of out-bidding fellow auctioneers.
Explore Pricebender if you want to make the SFI/TripleClicks Business Opportunity an income generating platform for your future. You can join my Team here!

677 total views, 0 views today